Il Bernini
---
patinated bronze
cm 121x49x36
Signature at the base - stamp of foundry "Barigozzi and Barzaghi fused"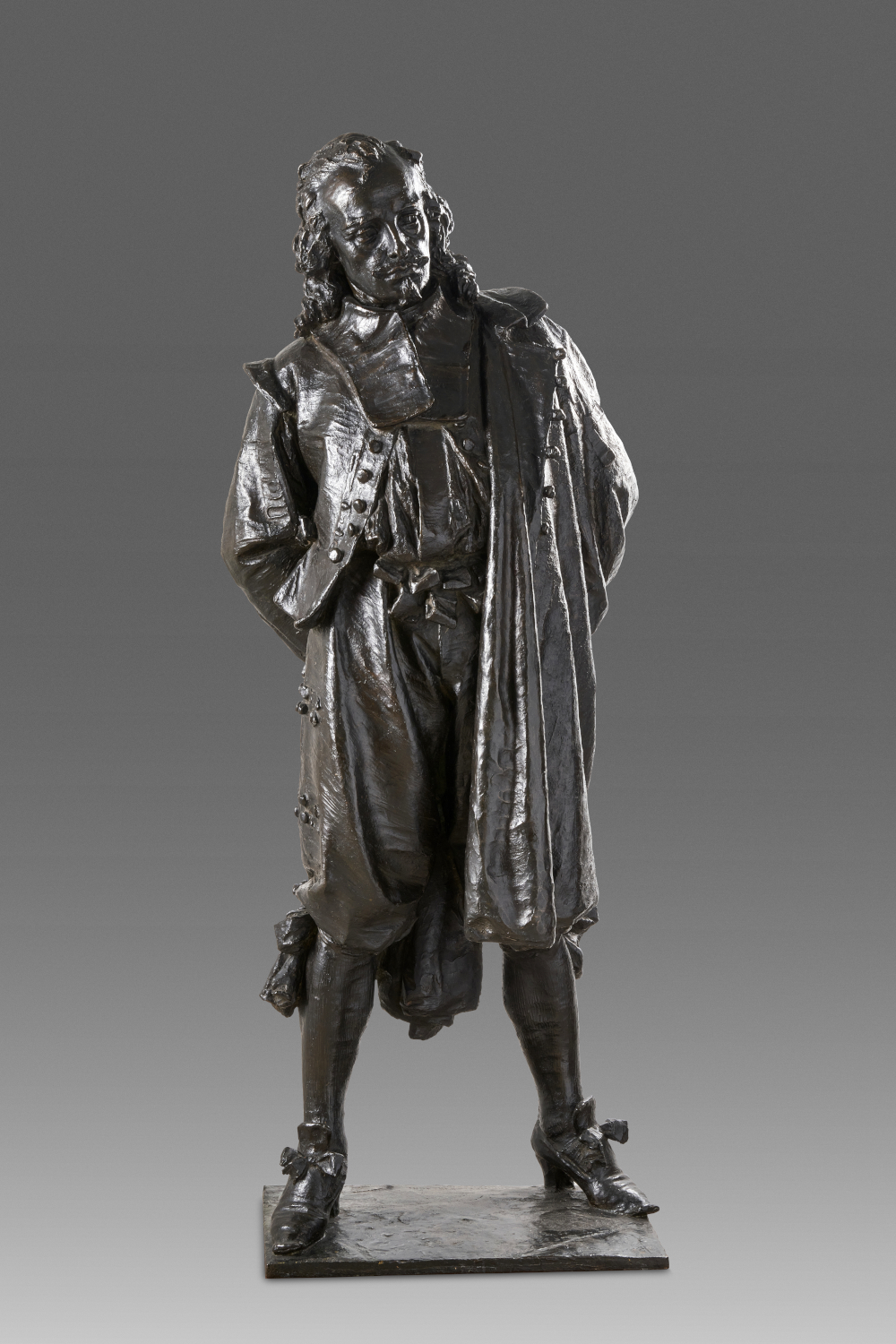 The bronze proposed here was initially presented in November 1878 at the Competition for the Encouragement of Brera, having received in 1977 the 2nd prize of Second Degree at the national competition of sculpture held in Florence with "the obligation to execute the statue of Lorenzo Bernini". It is therefore one of the first celebratory works of the sculptor Ambrogio Borghi, a student of the Brera Academy and then Professor of modelling of the Brera Accademy until his untimely death. The work was later exhibited at the "Esposizione Generale Italiana" in Turin in 1884 in a larger version, accompanied by the sculptor's tools.
The founders, as can be seen from the engraving, are the milanese "Barigozzi and Barzaghi" of whom Borghi was also an assistant. The work of the latter is rendered in detail, with extreme cleanliness and precision, the smoothing of the surfaces and the chiseling underline a care in keeping with the importance of the work.
Technical Data of Armando Audoli.