Apollo e Dafne
---
(1794-1795 ca)
oil/canvas
cm 57x42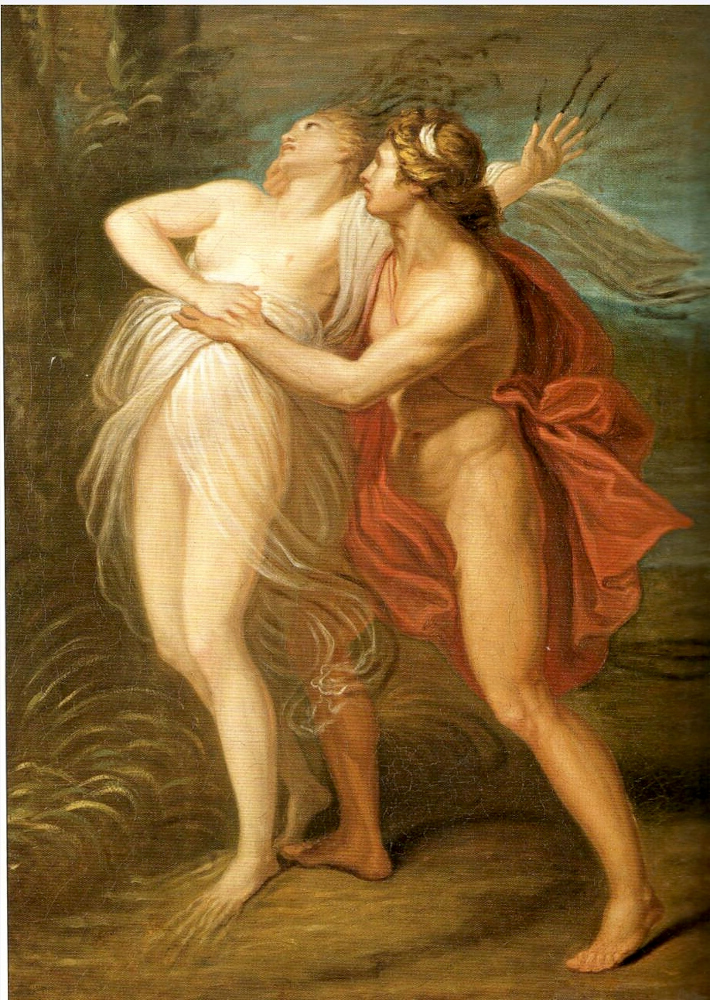 The painting proposed here is a draft with variations for the final work, a fresco, preserved in the Pinacoteca di Brera.
Bibliography:
- G. Beretta, Le opere di Andrea Appiani, Milano, Silvestri, 1848, pag. 173-174.
- M. Bisi, Incisioni delle opere del pittore Cavaliere Andrea Appiani, Milano, Bettoni, 1820.
- M. Garberi, M. Valsecchi, Andrea Appiani pittore di Napoleone, Milano, Galleria d'Arte Moderna, 1969.
Exhibition:
- L'Officina Neoclassica, Forlì e Faenza, 15 Marzo/21 Giugno 2009.
Provenance:
- Già Collezione Litta Modigliani, Milano.
Il quadro qui proposto é una bozza con varianti per l'opera finale (un affresco) conservato alla pinacoteca di Brera.